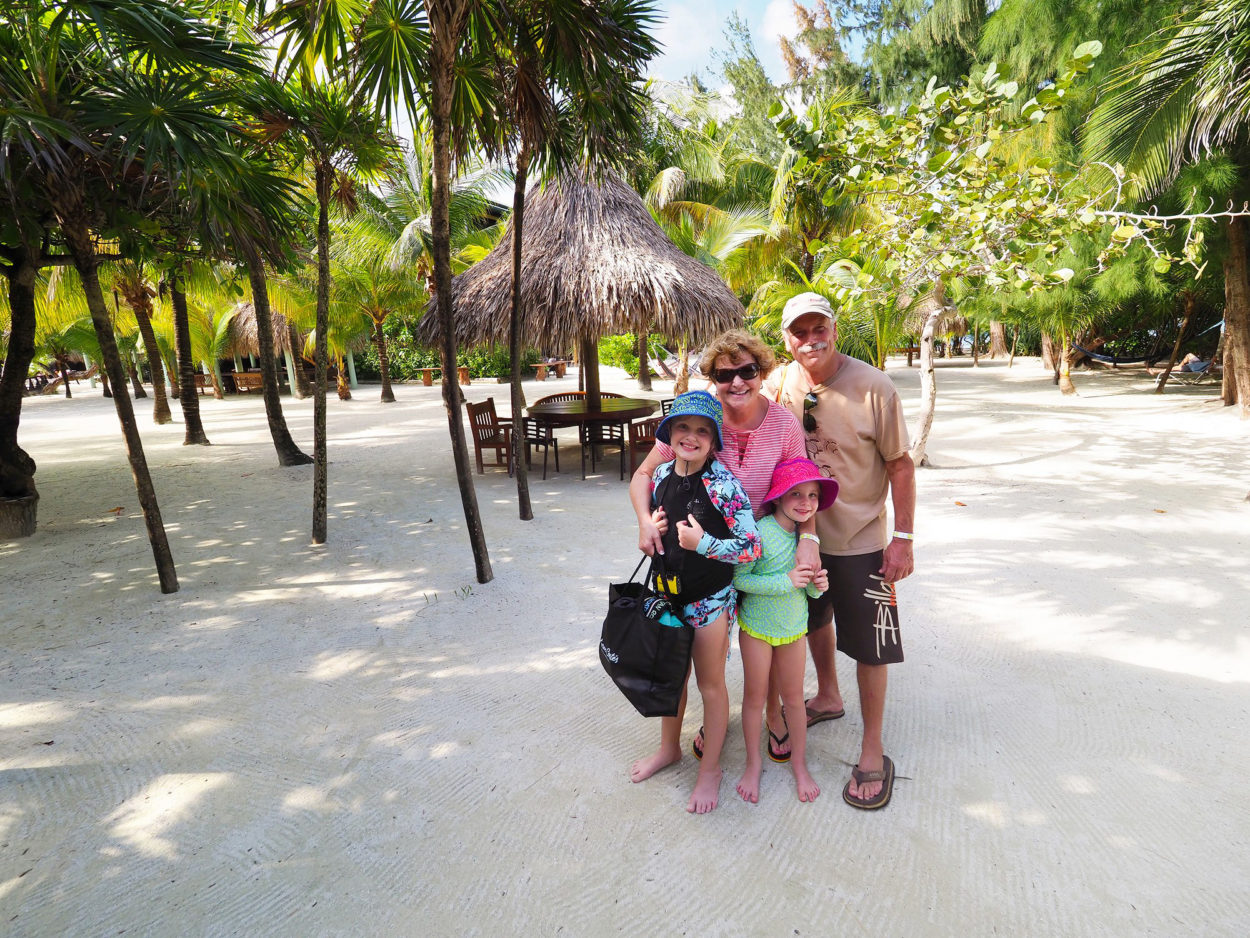 The owners, Al and Pam Kuck, live in northeastern Wisconsin in the United States.  Al is a retired animal geneticist for one of the largest cattle breeding organizations in the country and Pam is a retired educational consultant working with state departments of education around the country.  They have three grown daughters, and numerous grandchildren scattered from Wisconsin to Australia.  They have enjoyed boating and water skiing all their lives and especially love the warm weather of the island during Wisconsin winters.
The Kucks researched the many Caribbean Islands and found Roatan to be one of the most beautiful.  It's lush tropical vegetation, white sand beaches, turquoise blue waters, sweet unaffected towns and pleasant local people made it a natural choice for them to purchase their home.  The location of the Pink Orchid within walking distance from West Bay Beach (one of the world's ten top most beautiful beaches) and West End (a diver's paradise) was important to them.
There is something in the air on Roatan that makes visits unforgettable and draws one back again and again.  Perhaps the old-world charm of a time long forgotten when life was slow, lazy, and peaceful was what attracted them to this tropical oasis.  The addition of Port Roatan and the Mahogany Bay Cruise terminal as well as the Black Pearl 9-Hole Golf Course and a new golf course under construction in West Bay promise the island continues to thrive and prosper.  Al & Pam want to share their home when not in use so that you too can experience the lure of this unforgettable island paradise.
Its Time To Relax
You deserve a vacation!